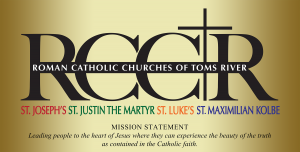 Visit the websites of the RCCTR –Our parish of St. Justin the Martyr is part of Cohort 24 in the Diocese of Trenton. Our fellow cohort parish websites are listed below.
EVENTS
Bereavement Facilitator Training for the Roman Catholic Churches of Toms River.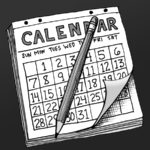 Bereavement support groups are one way to find help from others who are going through the loss of a loved one. The Roman Catholic Churches of Toms River offer bereavement support groups, but additional trained facilitators are needed to continue these groups. If you are interested in finding out more about this important ministry, and possibly becoming a group facilitator at our Catholic Parishes in Toms River, please call to register for the upcoming two-day formation program. Members of the funeral ministries are also encouraged to attend. Topics to be covered include: How do we help the grieving; the companioning model in bereavement support; grief and mourning; communication skills; and interactive skills training for faith-based ministry support groups. The training will be held on two Saturdays: July 20 and August 3 from 9:00 am – 3:00 pm at St. Luke's Parish, 1674 Old Freehold Road, Toms River, NJ 08755. There is no charge for the participants. Pre-Registration is required and attendance at both sessions is requested. Please call 848 226 6218 for more information and to register.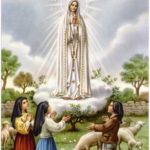 The Respect LifeCohort of Roman Catholic Churches of Toms River (RCCTR) will be holding a Rosary for the Unborn on Friday, May 24th 12-1PM. Please meet in the front of Ocean County Library located on Washington St. Toms River, to pray the Rosary for the unborn and their parents. For More Information Contact Mario at 732-557-6689. or Betty Sweeney 732-270-1972
The Respect Life Cohort of Roman Catholic Churches of Toms River will be holding a Rosary for the Unborn on Friday April 26th, 12 Noon to 1 PM. Please meet at the front of Ocean County Library Toms River to pray the Rosary for the unborn and their parents. For More Information Contact Mario at 732-557-6689