WELCOME GRADE 1 STUDENTS AND FAMILIES! Read more….
RE-ENTERING THE CHURCH–The Limited Public Celebration of the Mass– Bishop O'Connell has issued directives for the re-opening of the church. These directives must be abided by in all parishes.  READ NEW MASS TIMES AND FULL DIRECTIVES
Guidelines for the Sacrament of Reconciliation:-The sacrament will be available again beginning Saturday, June 20, 2020 at the regular time of 3:30 p.m.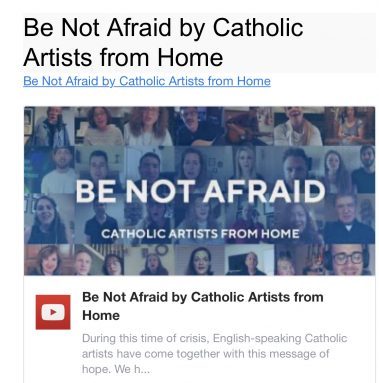 Collections are vital to our existence as a Parish. If your circumstances permit, please consider donating to the parish at this time.  Donations can be mailed to the church: St. Justin the Martyr, 975 Fischer Blvd. Toms River, NJ 08753. There are also collection hoppers located in the parish hall at the exits to drop off an envelope before or after Mass, collection baskets are not permitted to be passed.  Also, consider making your online offertory for our parish thru the Diocese, that has now created a "Pass the Basket Emergency Fund." Please go to this link to contribute to St. Justin's: https://dioceseoftrenton.org/covid-19-emergency-fund   These are challenging times for all of us. This crisis has hit many of us hard and our parish is no different. I am most grateful to all who have continued to mail in their weekly offerings, or donated on line, so we can pay all bills on time.  

HOPE IN TROUBLED TIMES, We are in a dark period in our world and in our country in that we have been separated from Eucharist.  However, life will emerge again as nature shows us.  Things will come back to normal if we put our trust and faith in our Lord.  Historically people have turned to houses of worship during troubled times, however, this virus has kept us from receiving the gift of life, Jesus in the Eucharist.  Let us put our faith and trust in the Lord as we pray for all of those who have died, all of those who have been affected by this virus; whose lives have been disrupted during these difficult times.  We pray for all health care workers and all those working hard to combat the disease.  Please read 2 Chronicles 7:14 and Psalm 46.  Father Mark
MISSION STATEMENT: The goal of Saint Justin The Martyr Parish is that each member grow in the Grace through Jesus Christ, and in so doing cooperate with the Holy Spirit in giving glory to God, in experiencing the salvation of their soul, and in building up the Body of Christ