BLESSING OF ANIMALS, Sunday, October 1st, at 1:00pm
ANNUAL MUM SALE INFO AND DOWNLOADABLE/PRINTABLE FLYER
Rock & Roll Dinner Bash, Saturday, October 28, 2023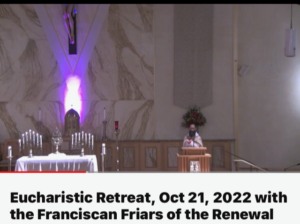 VIEW THE RETREAT ON THE EUCHARIST HELD AT OUR PARISH 
Bishop O'Connell's Catechetical Series on the Eucharist—Bishop David M. O'Connell, C.M. highlights "many aspects of the inexhaustible gift and mystery of the Holy Eucharist" in a five-part series.it can be accessed at: Bishop

O'Connell's Catechetical Series on the Eucharist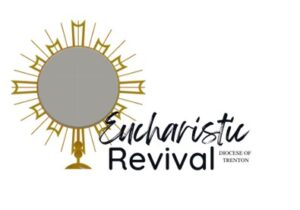 National Eucharistic Revival: A Grassroots Response to God's Invitation Jesus Christ invites us to return to the Source and Summit of our faith—his Real Presence in the Holy Eucharist….National Eucharistic Revival: A Grassroots Response to God's Invitation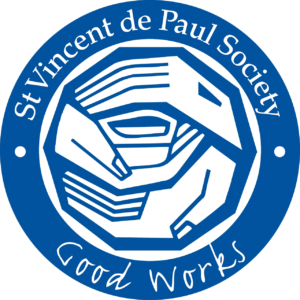 St. Vincent de Paul Society is God Calling You to This Ministry?
THE  MASS BOOK HAS MASSES AVAILABLE, CLICK HERE FOR INFORMATION ON HOW TO OBTAIN A MASS
For those who are unable to attend Mass in person, you can now view Mass from our parish on YouTube and Facebook each Sunday at 8:00am (You do not need to be a member of Facebook to view the Mass) CLICK HERE FOR THIS SUNDAY'S MASS  (Available 8am Sunday Mornings)

FRAUD ALERT: IMPORTANT NOTICE:  A few parishioners received a text 'from me' asking for help.   READ MORE……..
Collections are vital to our existence as a Parish. If your circumstances permit, please consider donating to the parish at this time. I am thankful and grateful for your continued financial support during those challenging days to help us meet our weekly and monthly expenses. Many mail their contributions in and continue to do so. Here are some ways for you to help your parish: *Place your offering in the receptacles at the doors as you enter or leave church. *Mail in your envelopes weekly/monthly. *Have your bank send us weekly/monthly check automatically from your checking account made out to Saint Justin Church with your envelope number on the check to get proper credit . Thank you for giving the above some consideration to help support your parish financially, and know it is greatly appreciated!
MISSION STATEMENT: The goal of Saint Justin The Martyr Parish is that each member grow in the Grace through Jesus Christ, and in so doing cooperate with the Holy Spirit in giving glory to God, in experiencing the salvation of their soul, and in building up the Body of Christ