As we have done every year, we will add a Mass on the following Wednesday evenings of the Lenten Season (2/24, 3/3, 3/10 and 3/17). The Mass will begin at 6:15
Daily Mass is at 8:00am, Monday thru Thursday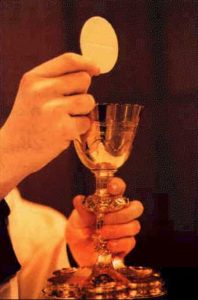 Weekend Masses:
Saturday Vigil: 5:00pm
Sunday: 8:00am; 10:00am; 12Noon
Holy Days: As Announced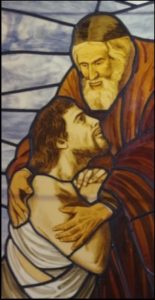 SACRAMENT OF RECONCILIATION: During Lent, Confession will not be heard on Saturday afternoons during the Lenten Season.  Confessions will be heard at 5:00 PM on the following Wednesday evenings of the Lenten Season ((2/24, 3/3, 3/10 and 3/17) ALL MUST ARRIVE AT 5:00 PM and must end at 5:45pm  as Confessions are prior to the Wednesday evening Mass AT 6:15.  
CONFESSION ALSO AVAILABLE ON FRIDAY- MARCH 19 – 4:00 – 6:00 pm (This is the last scheduled confession until after Easter, NO Confessions will be heard during Holy Week, from Palm Sunday [03/28] until AFTER Easter.
 ARRIVAL.  All penitents are asked to enter via the main doors of the Church; they will be given a number and directed to the Church where Eucharistic Adoration will take place. They are invited to spend time before the Blessed Sacrament both before and after having their confession heard. Priests will hear confession in the classrooms of the Parish Hall. Penitents will be called by number to the Parish Hall by ministers who have offered to help. This avoids long standing and keeps safe distancing.  It is also requested that you pray the Act of Contrition [a card will be provided] privately, before or after you go to Confession.  And, at all times, all MUST wear a mask and avoid all physical contact. 
 THE RITE ITSELF.  In each classroom, two chairs, at a safe distance, will be set up for the Sacrament; please avoid all physical contact.  Privacy is guaranteed by having only one Priest and penitent per room.  The church will be open for those who wish to pray before the Blessed Sacrament, say their penance, make a visit, or you may simply leave after receiving Absolution.  Begin with "Bless me, Father, for I have sinned…" or simply say, "Father, you lead…"  You may remain anonymous, but should tell your state in life [married, single, ordained, a parent, etc.], and approximate date of your last confession.  List all grave, serious mortal sins by number and kind: abortion, adultery, etc.; a general admission [I'm impatient, rude, insensitive, etc.] covers all lesser sins.