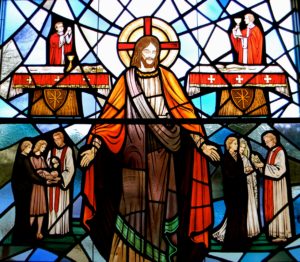 CHECK CURRENT BULLETIN FOR UPDATED INFO REGARDING DATES AND TIMES OF MEETINGS
St. Justin's Seniors generally meet the 3rd Tuesday of every month. Our meetings start with a social at 11:30 serving coffee and pastry.
It is a good time to catch up on the news of our friends. After taking care of business we play games, have entertainment or invite interesting speakers. Many of us have made lasting friendships with members we meet at the meetings.
While there are no meetings during the summer (July & August), we have an Anniversary Luncheon in June, and in December there is a Christmas Luncheon.
New members are always welcome. If you are 52 or older, please join us. You will enjoy the day and meet friendly people who will be happy to welcome you! We are also supportive of other parish ministries.