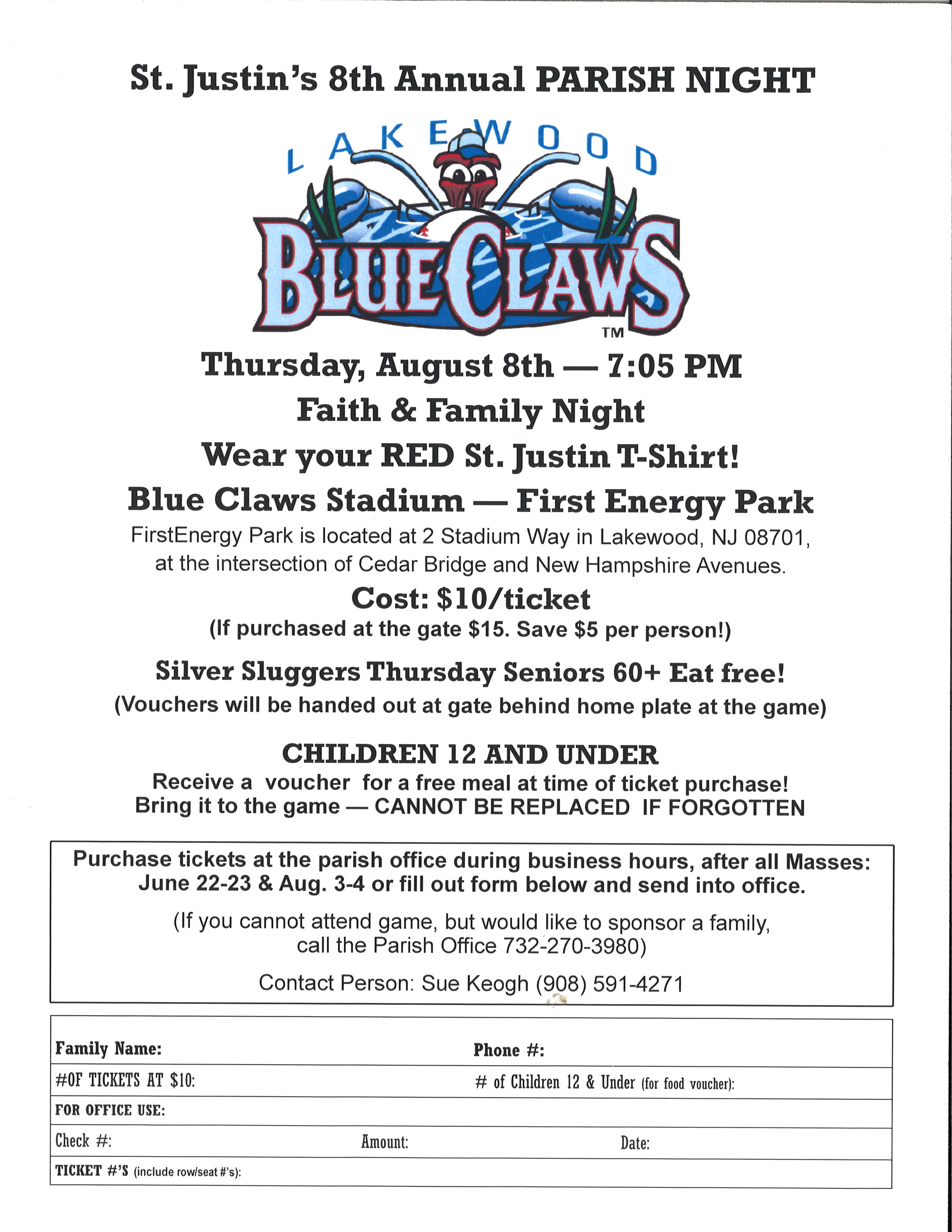 TAKE ME OUT TO THE BALLGAME! Wear your RED St. Justin T-Shirt! 
Downloadable Flyer: Blue Claws Flyer 2019
Don't miss St. Justin's 8th Annual Parish Night at the BLUE CLAWS GAME Thursday, August 8th (Faith and Family Night) Time: 7:05pm; Cost $10/ticket (if purchased at the gate $15–Save $5 person) GREAT FUN FOR THE WHOLE FAMILY! BRING YOUR FRIENDS!