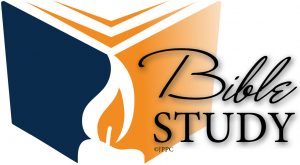 Advent Bible Study
Come Follow Me…I will show you The Way.
We are pleased to invite all to an Advent Bible Study. We will be primarily
utilizing Fr. Pablo Gadenz's, a priest of the Diocese of Trenton, brand new commentary on the Gospel of Luke and other resources. If you would like to go deeper in an understanding of your Catholic Faith, please call the office to register (732-270-3980). Our first meeting will take place on Monday, November 26th, at 7pm in the parish hall. Please purchase the commentary before coming to the first meeting and please bring your Catechism of the Catholic Church as well. We look forward to preparing with you for a phenomenal journey throughout this Advent by going deeper into the Word of ­God.